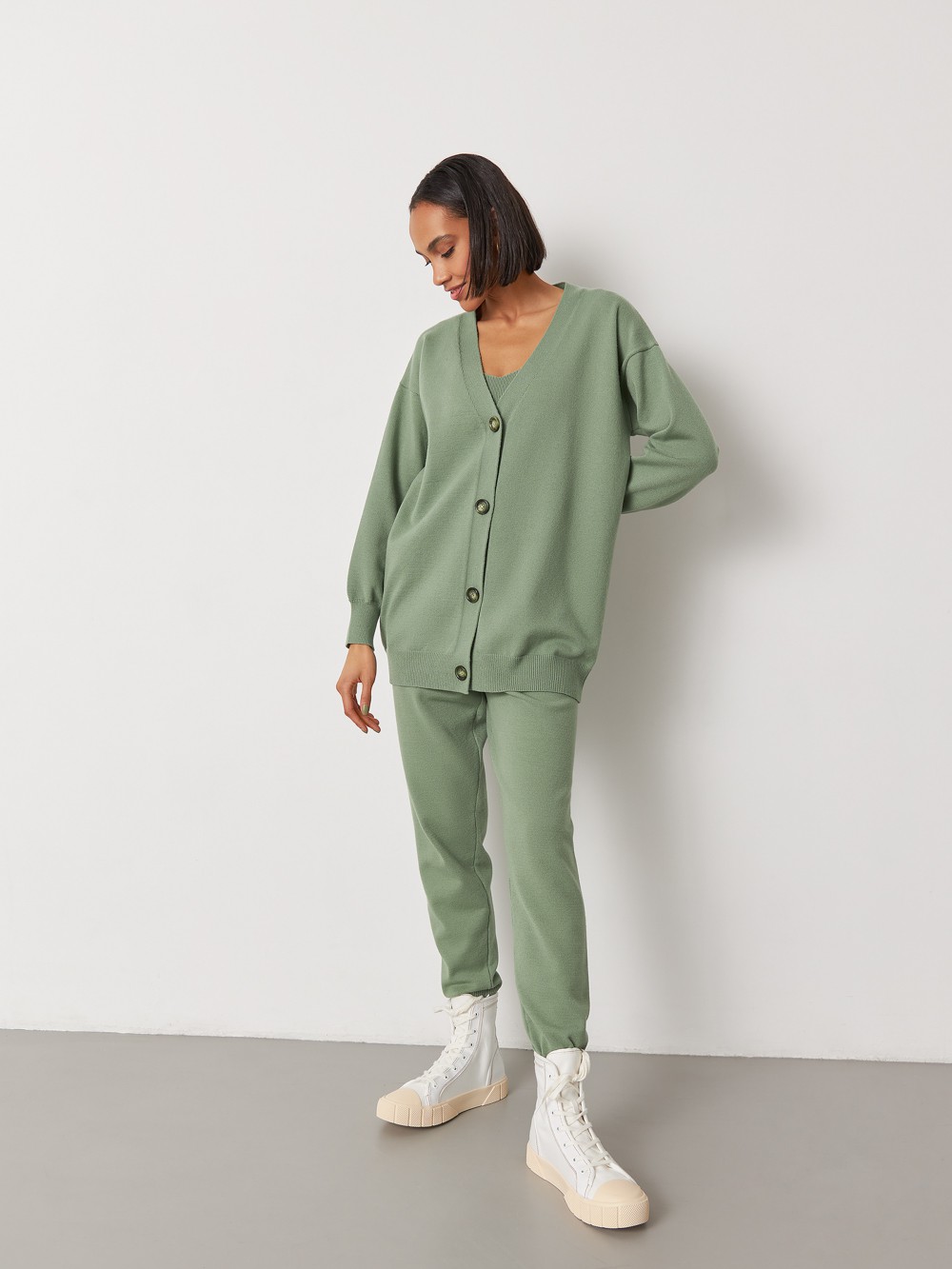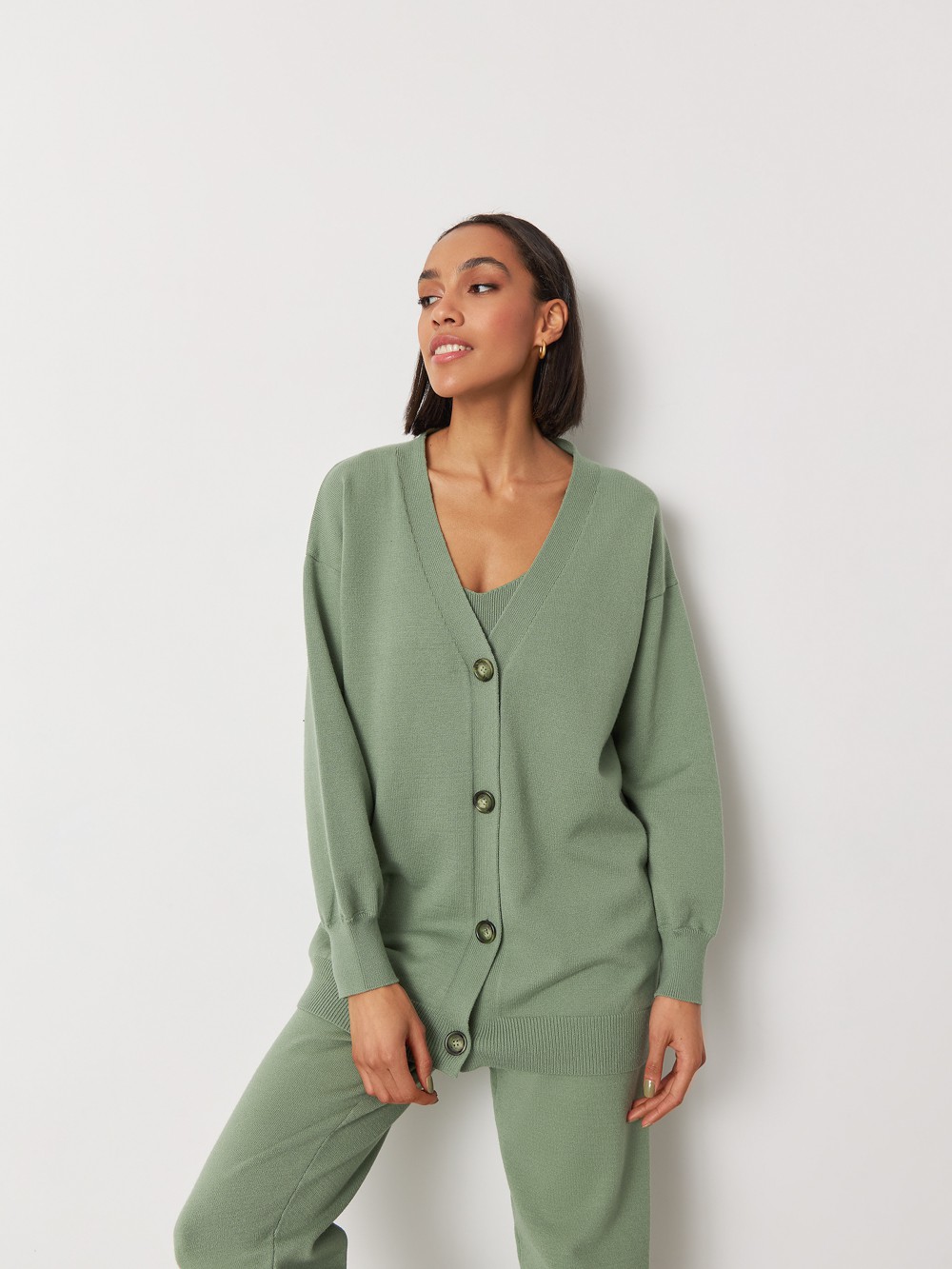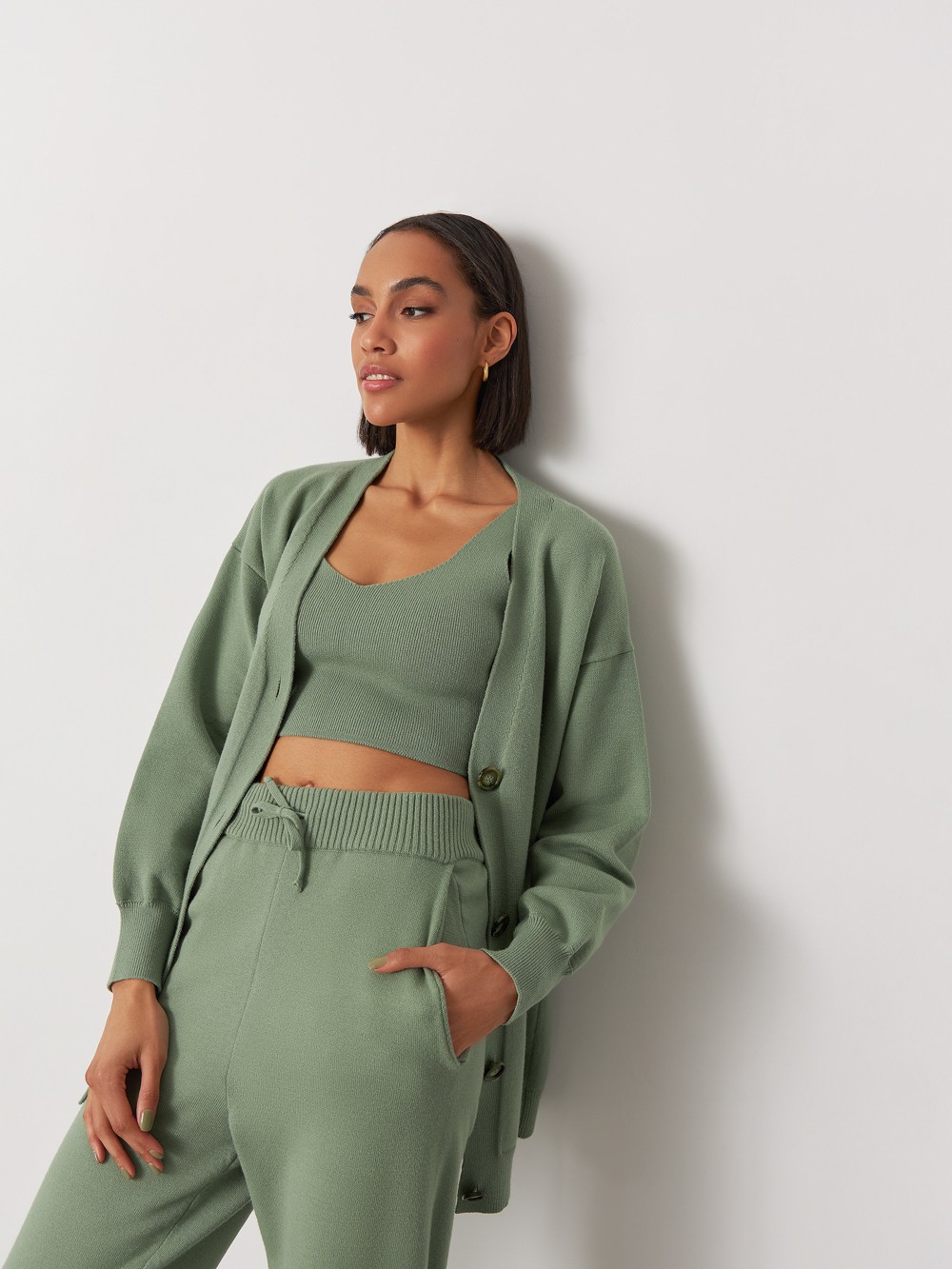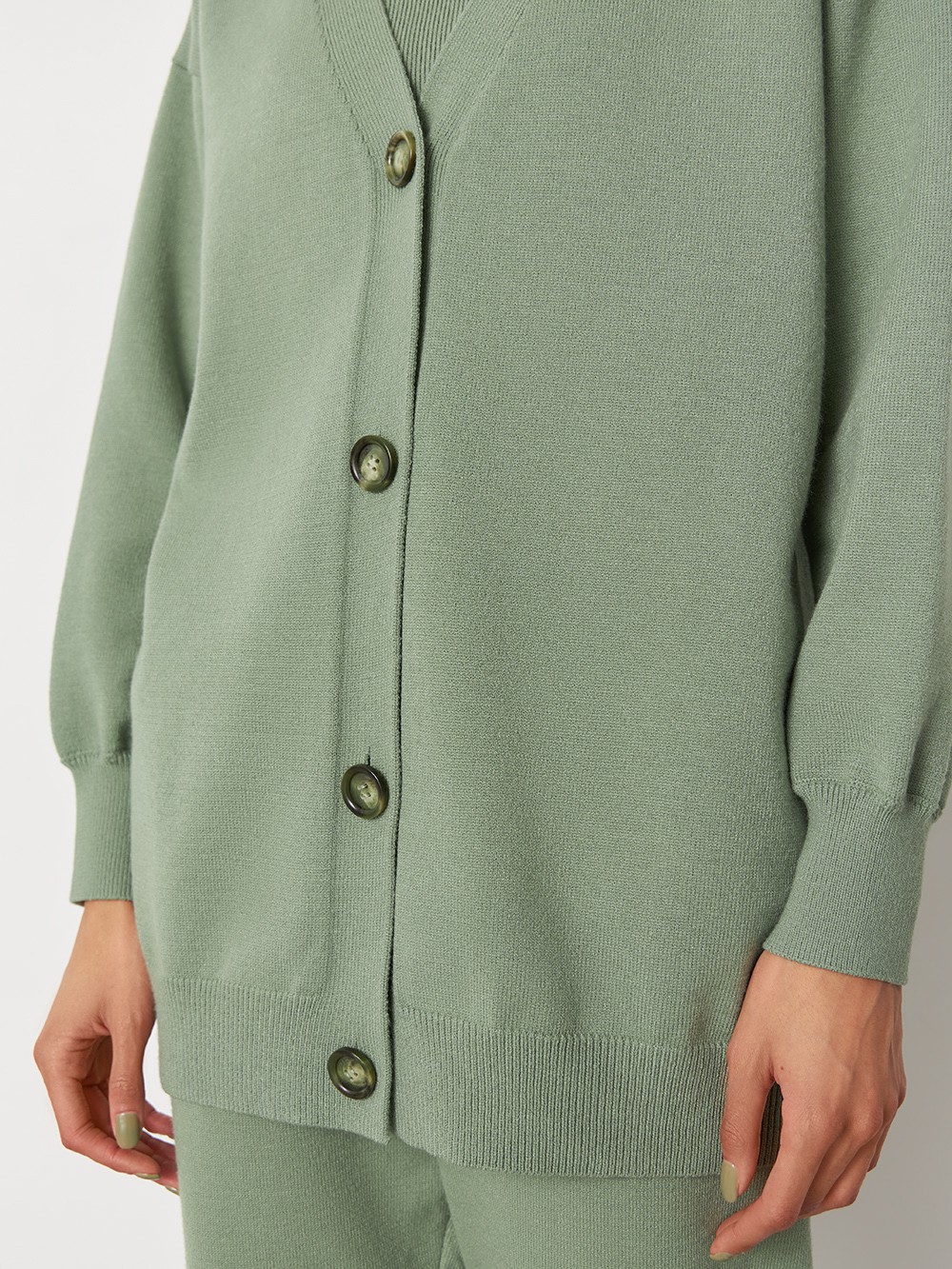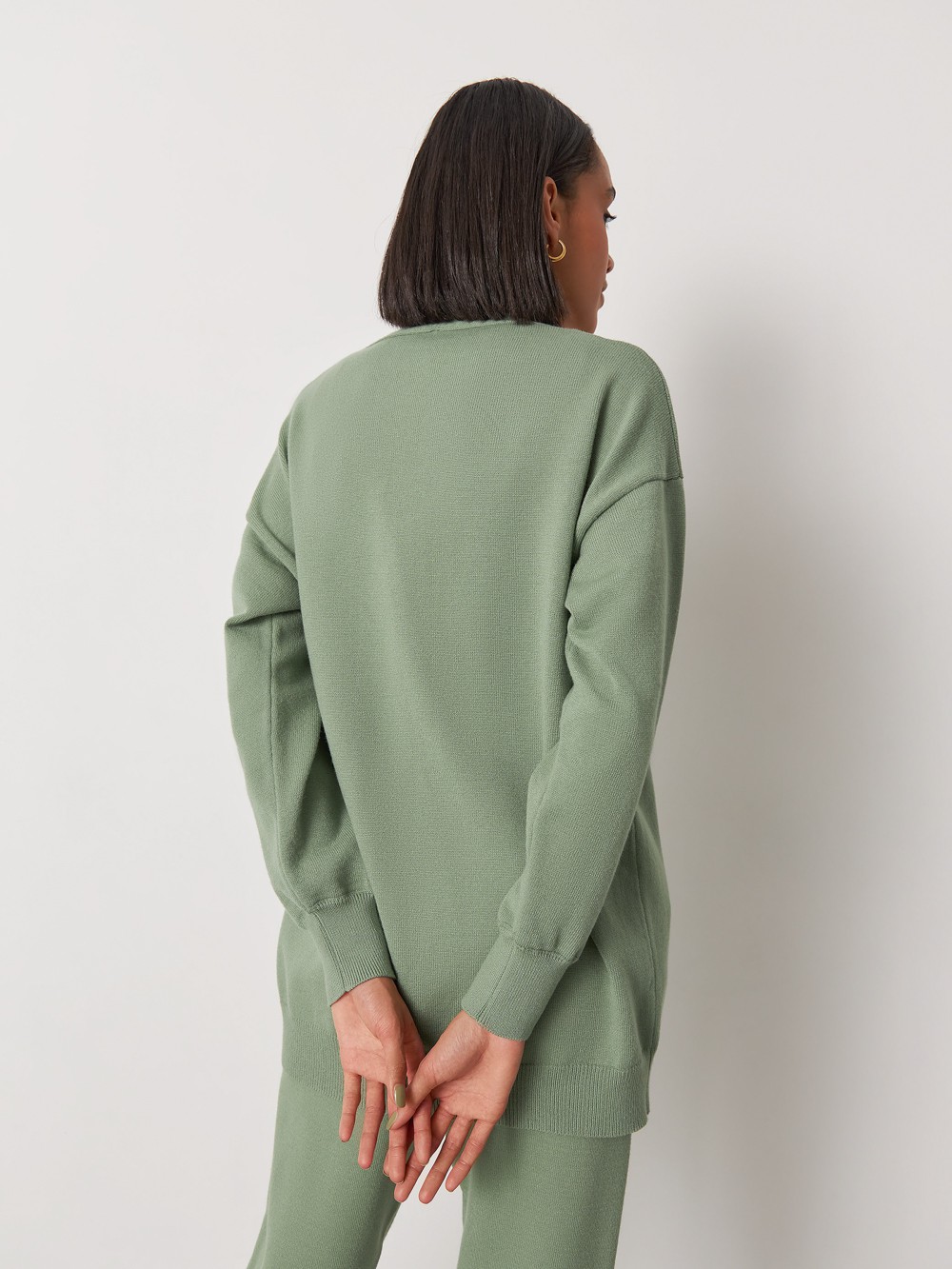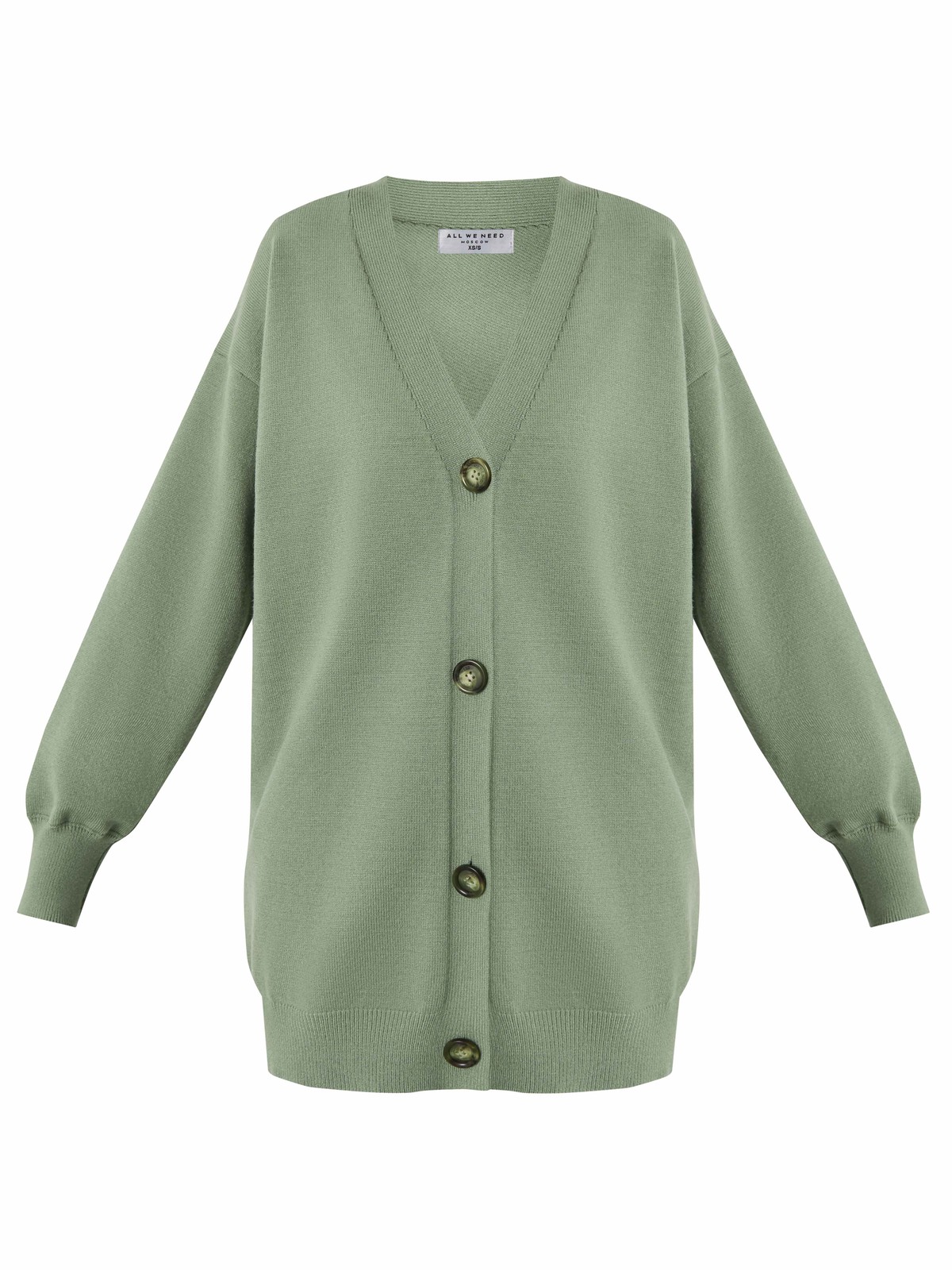 sku SW025
Elongated cardigan
Description
A chunky knit elongated cardigan with contrasting buttons and ribbed hemlines. Pair it with matching joggers for a cozy, relaxed look.
Model is wearing a size XS/S
Composition
70% вискоза, 17% полиамид, 13% эластан
Care instructions
1. Hand wash in cool water with a special detergent for woollens
2. Do not bleach
3. Iron with steam
4. Dry on a horizontal surface
5. Dry clean with any remover except trichlorethylene
6. Do not wring out or tumble dry
Item measurements
Model measurements
| | | | |
| --- | --- | --- | --- |
| Height | Bust | Waist | Hips |
| 175 | 81 | 61 | 87 |
Delivery and payment
Payment
- Orders without fitting are 100% pre-paid
- You can choose PayPal or card payment online
- Cash or card payments after fitting are available only for orders placed to be delivered by courier service within Moscow and Saint Petersburg.

See more in To customer
Delivery
International delivery cost - 1990 rubles. Time of delivery depend on the city/region.
Delivery by SDEK and EMS courier services.
We will gladly answer your questions: WhatsApp/Phone +7 (903) 66-7777-8
See more in To customer
Returns and exchanges
If the purchased item does not fit, you can return or exchange it within 14 days since the day of purchase/delivery.
To return/exchange an item:
— fill in the returns form attached to the parcel that the item was delivered in.
— ship the item back to store by courier service of your choice. The shipping cost is fully covered by the client. For purchases within Moscow you can ship the items back using our local courier service. The shipping fee is 500 rubles.
— for returning orders please use this address: 107045, Moscow, Bolshoi Golovin pereulok street, building 3/2, ltd. "All We Need".
Or contact us by phone: +7(495)432-02-12 or 8(800)200-25-59. We will be happy to help you with further returns execution.