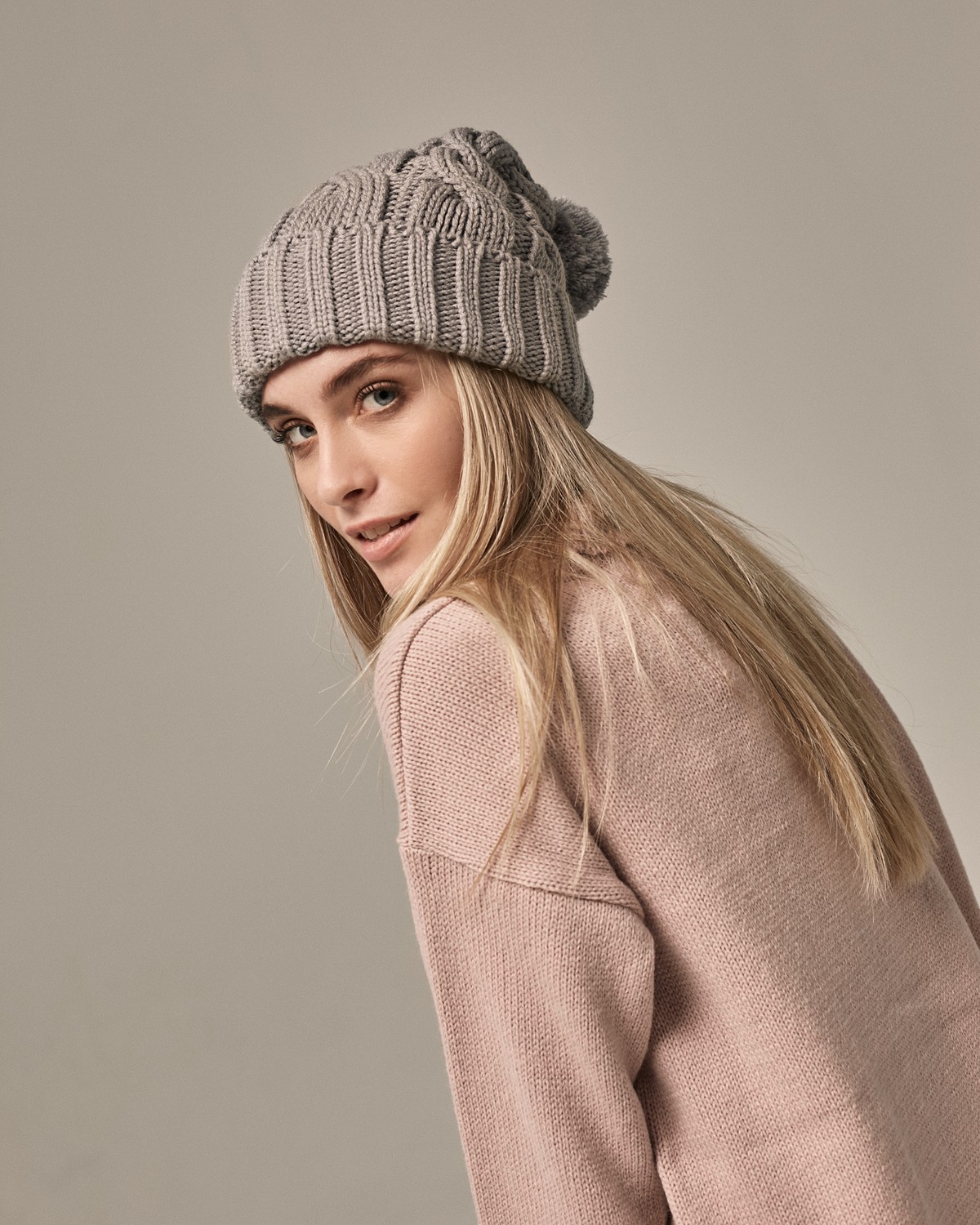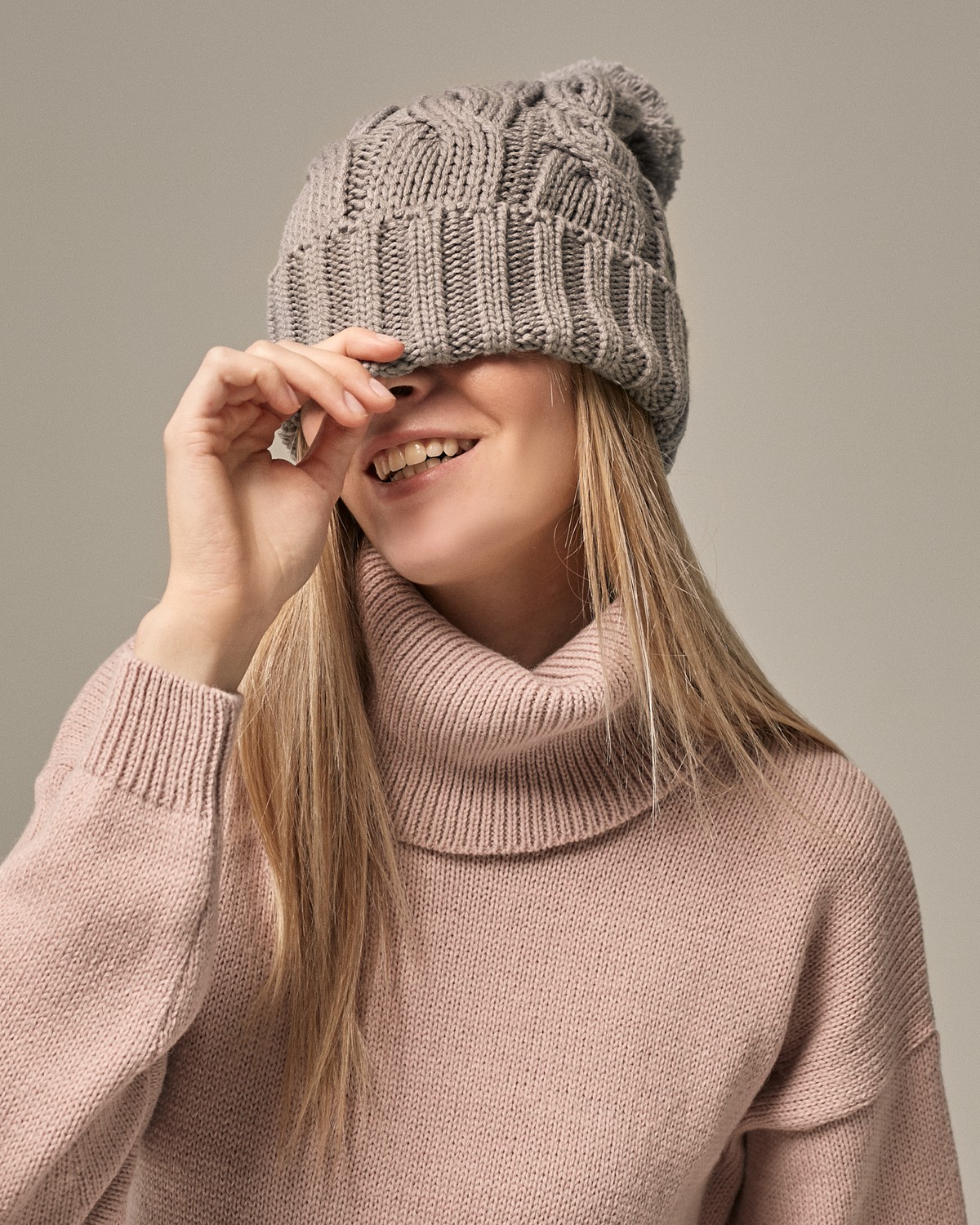 sku Шапка вязаная
Chunky knit hat with a pompom
600 Р. / apx. $7.42
1 500 Р. / apx. $18.55
-60%
Payment by shares
one size
report on receipt
Find your size
Description and composition
This pretty and warm hat features a fluffy pompom and will complete a contemporary winter-time look. It features a cable knit and a rolled up cuff. Practical and stylish at the same time, it will bring joy even to the coldest of winter days.
Composition
50% wool, 50% acryl
Care instructions
1. hand wash at 30℃
2. do not bleach
3. do not iron
4. do not wring out or tumble dry
Where to buy
Позвоните в магазин перед визитом, чтобы уточнить наличие. Иногда остатки могут обновляться с задержкой.
one size
Shipping & Free Returns
Delivery
- If you buy more than 15,000 rubles, delivery will be free.
- Delivery cost in case of complete refusal or redemption of things for less than 15,000 rubles. - 400 rubles.
- In Moscow and Moscow Region outside the Moscow Ring Road - 400 rubles.
- CIS- from 890 rubles.
We will gladly answer your questions: WhatsApp/Phone +7 (903) 66-7777-8
See more in To customer
Free return
If the product does not suit you, within 14 days from the date of receipt of the order, you can contact any CDEK pickup point in your city to send a return for free.
Fill out the return form that was sent to you with the package. Pack the returned goods tightly (you can use the original packaging or another at your discretion). The application does not need to be included in the parcel, it will be required for the delivery of the shipment.
Take the return to the PVZ SDEK (be sure to take your passport).
Full instructions and other return options in the "
Return
" section
Reviews
Светлана
Шапка - гном, теплая и гигроскопичная, на температуру до -20 голова не мерзнет. мне с моей большой головой оказалась очень удачным вариантом
15 декабря 2021
Светлана
Очень красивая шапка.Тёплая, нежная, шикарно смотрится на голове.
23 августа 2020